Who are Lloyd's Register GMT?
Lloyd's Register GMT are a marine fuel testing company. They test marine fuel for ships in various ports from different suppliers, so that their clients can be sure that the fuel they are purchasing is suitable, meets their specifications and will not cause damage to their ships' engines. To do this a sample is taken of the fuel purchased and sent to Lloyd's Register GMT, who test the fuel against ISO specifications before sending back an analysis report which confirms or denies its credibility.
Lloyd's Register GMT approached Transcendit just after forming their company, as they were looking for a new approach to the way that marine fuels were tested. The work required to test a sample and generate a report manually was very time consuming, and they were keen to speed up this process in addition to making it more streamlined.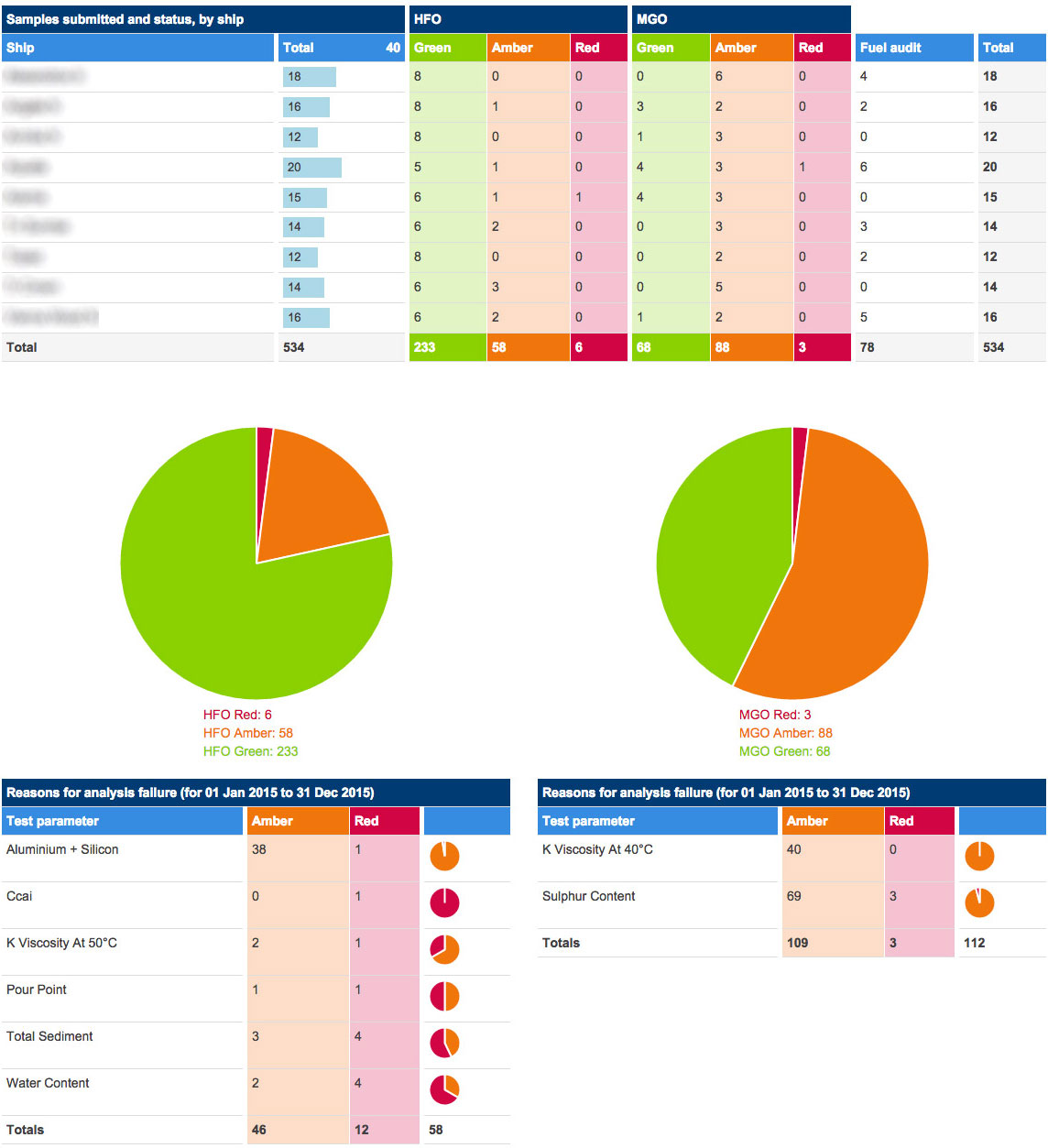 Making the application
After discussing the requirements of the application with Lloyd's Register GMT, we were able to develop a bespoke web app which made the fuel testing process faster and more efficient. We did this by writing an intelligent application which validated the results of a test and automatically suggested the next action based on the result. Transcendit were also able to integrate the application with some of Lloyd's Register GMT's lab equipment, allowing test results to register automatically without someone having to input information manually.
We also designed an interface which was easy to use for both Lloyd's Register GMT and customers, so that both could view their data and reports in a clear, well presented way. This also allowed for analysis on the ports and suppliers, so that shipping companies could view the reputation of providers prior to purchasing fuel. This information is displayed through graphs and tables to ensure that the information may be interpreted quickly and easily.
---
We continue to be impressed with the amount of time and effort Transcendit spend getting to know our business. They always provide us with friendly jargon free consultancy, which makes our requests for new features as our complex application evolves, a clean and stress free undertaking.

We are very pleased with the product and cannot compliment Transcendit's continued support and expertise enough.

We would highly recommend Transcendit to any business looking to develop a web application.