What is Prism?
Prism is a piece of software written by Transcendit to facilitate the day to day running of our business.
The application is completely unique and tailored to our requirements. Prism can handle invoices, quotations, purchase orders, deliveries, tickets and time spent on tasks. It is an intelligent system which automates a lot of the jobs and work that would have previously needed to be inputted manually.
What does Prism do?
Our team use Prism to work on projects, as well as communicate with our clients. The application allows us to raise a ticket for the work we're doing, and record any progress made as an 'activity'.
Prism sends an email to our clients once a month notifying them of the activities we've been doing, and the tickets we've been working against. This ensures that all of our customers stay well informed with any progress made.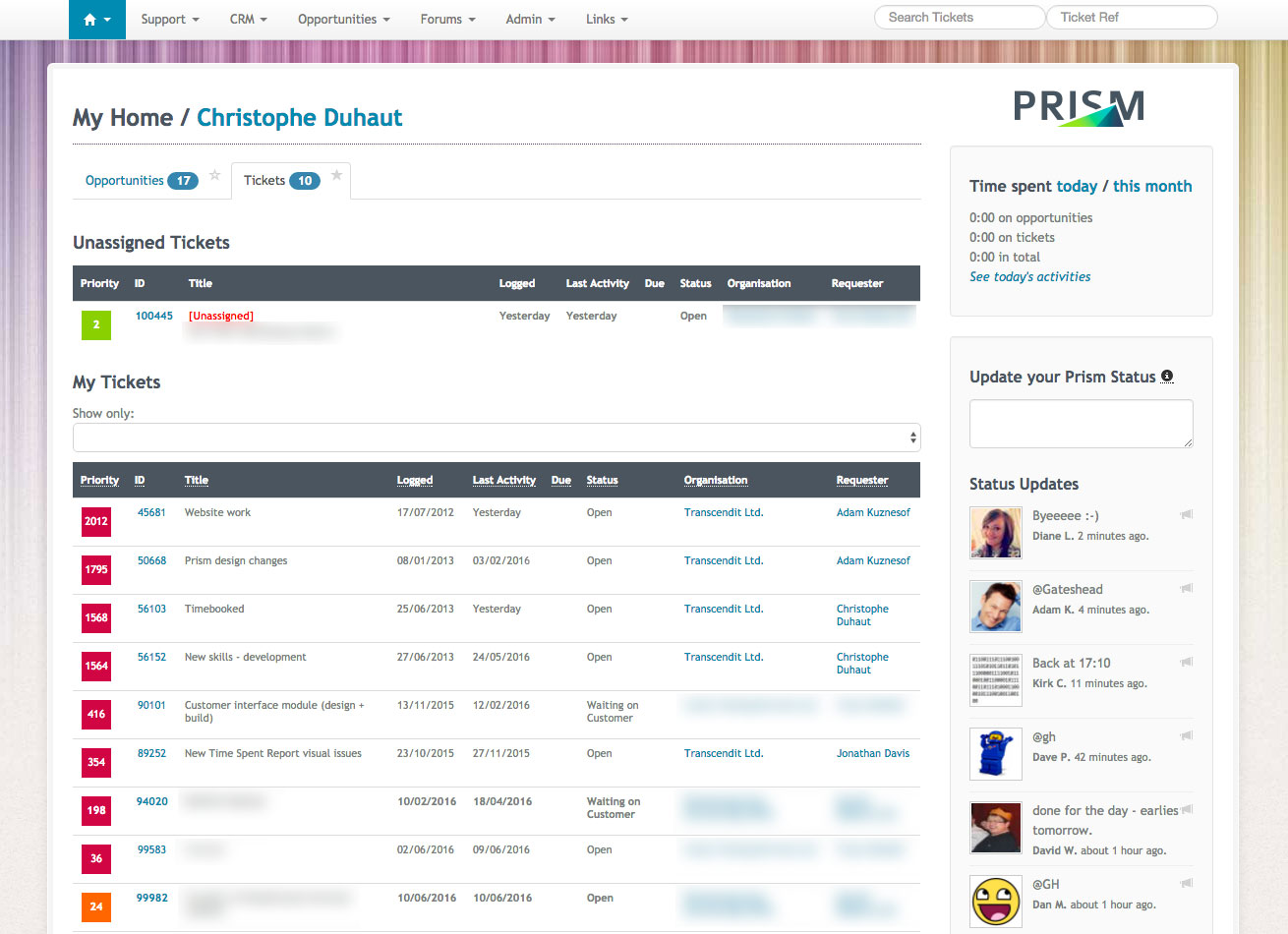 Prism also features:
A Backup dashboard
VOIP integration
Click-to-dial
Internal communication application
---
We wanted a bespoke application. Although you can find apps that do all of these separate elements, Prism does all of them together and allows them to interact with one another. It does everything we need it to do. It essentially manages the entire business. There's nothing else like it on the market.