TIMEBOOKED is a simple, effective way to manage your employees. Organise holidays, illness and overtime within one easy to use application.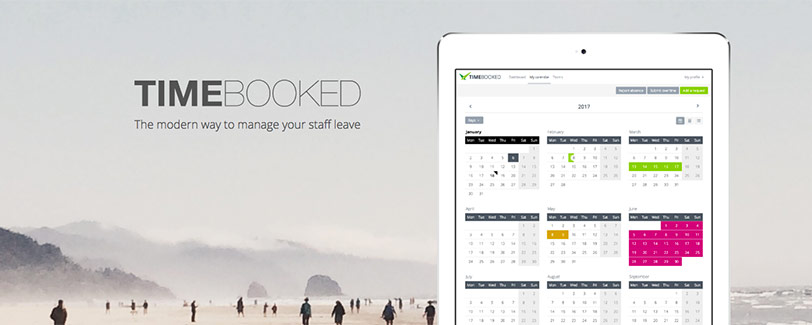 When you manage your staff through a spreadsheet system, it can often result in conflicting appointments, unplanned absences and double or triple booked holidays within a single department. This can be time intensive, confusing and expensive to organise - particularly when something goes wrong.
Requesting time off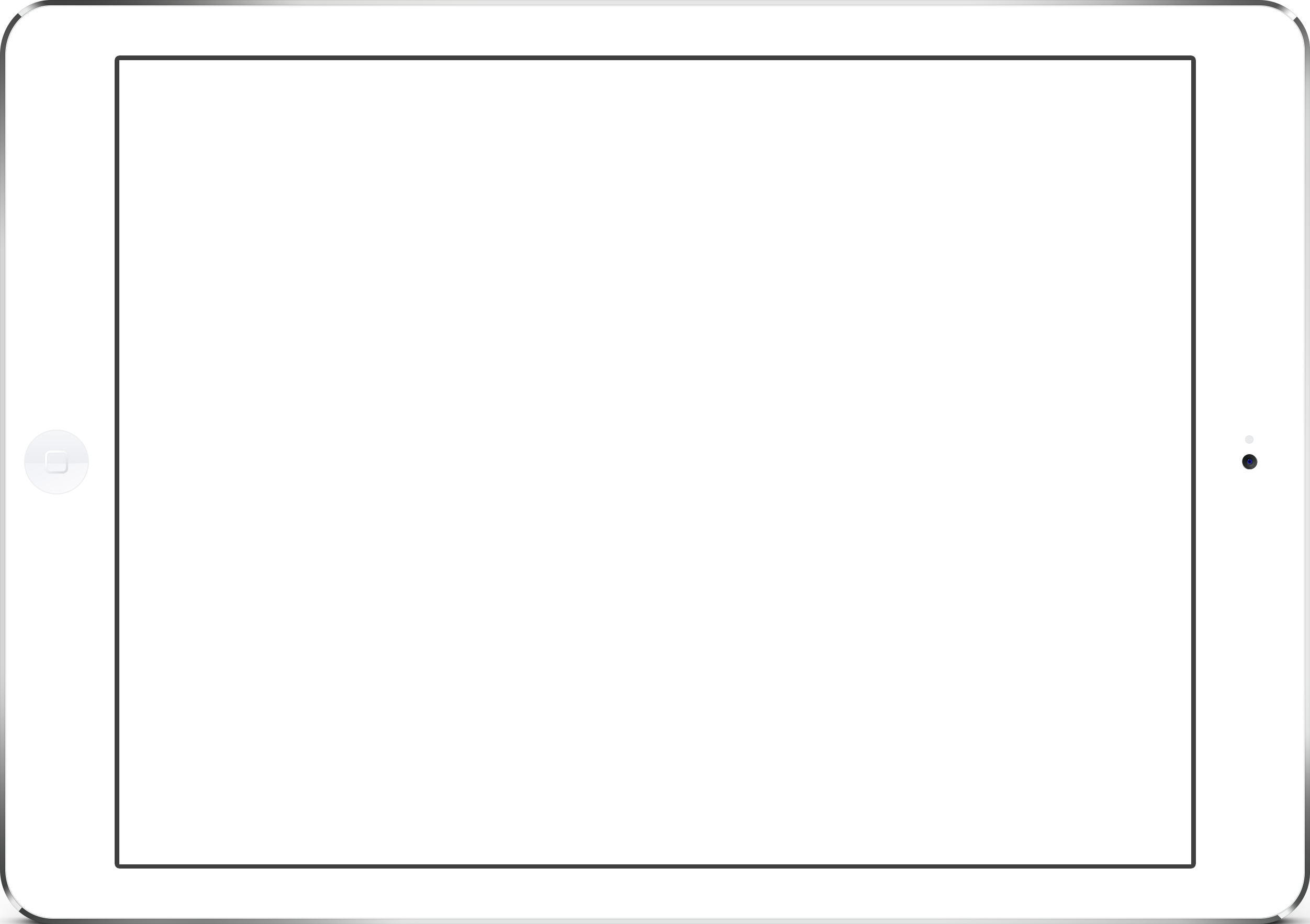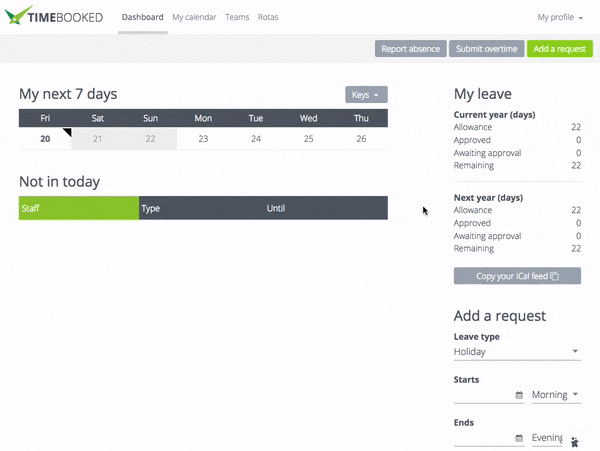 TIMEBOOKED provides a solution to all these problems. With all of your holiday, events, overtime and absences in one easy to use application, it's far simpler for you and your team to manage their time.
Whenever a team member makes a request, TIMEBOOKED notifies the appropriate person or people to approve it. This ensures total visibility between departments. It avoids clashes, lost emails and missed messages - and allows you to get on with running your business.
Approving leave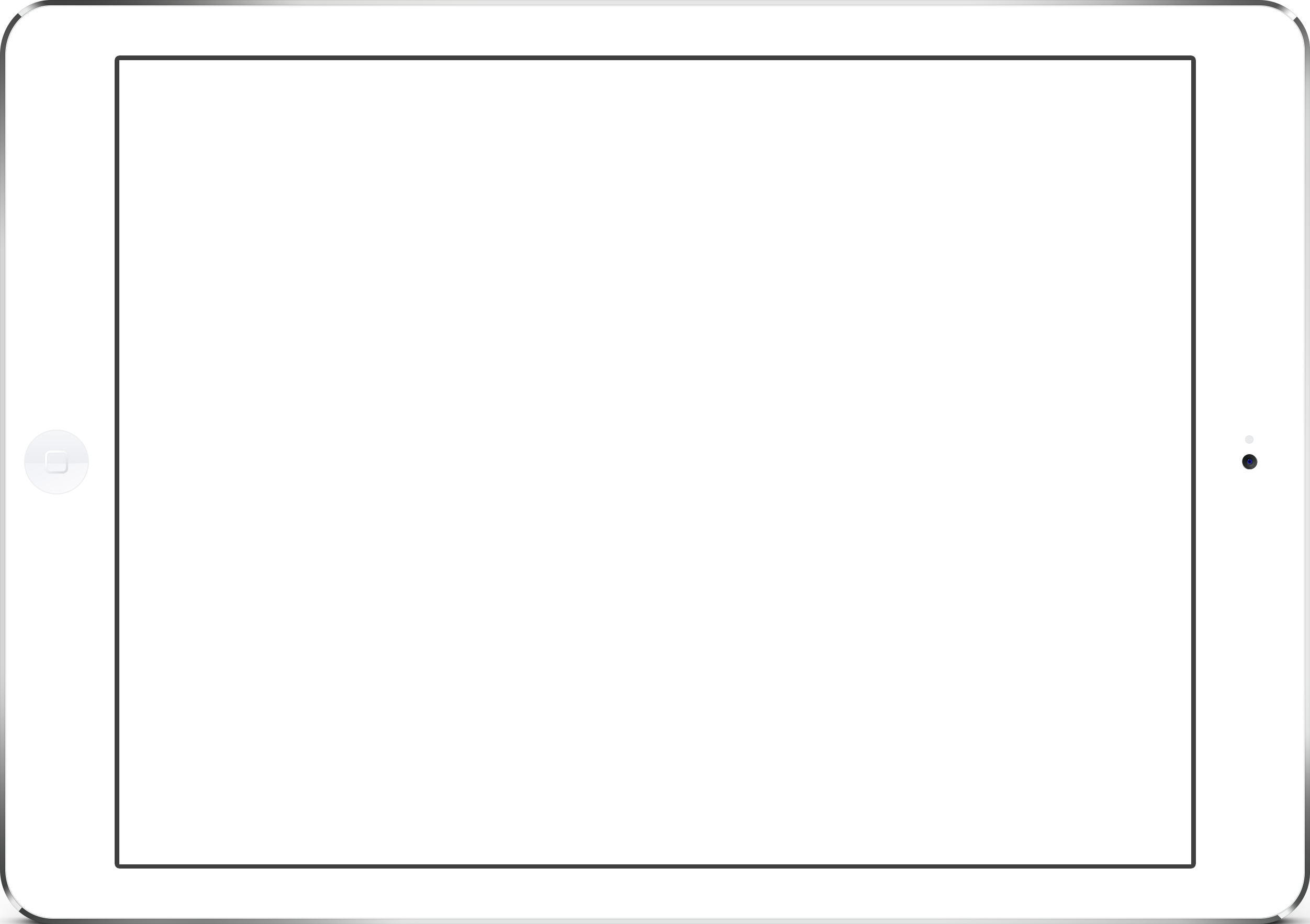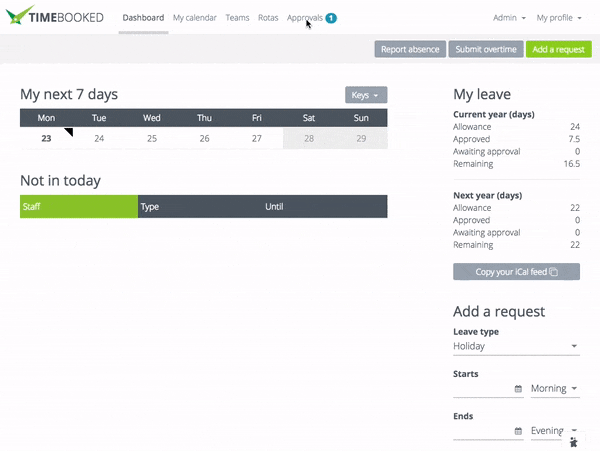 No paper, no excel spreadsheets, no fuss.
Just all of your holidays, overtime and events sorted.
To register your interest in TIMEBOOKED, visit timebooked.co.uk or complete the form below and we'll get back to you.