What is Office 365?
Office 365 is a cloud-based service, which allows you to access the entire Microsoft Office Suite from anywhere with almost any device. For a monthly subscription fee, you can work remotely on all of your files at the same time as a colleague on the other side of the world, share or update files on the go, and have everything available instantly.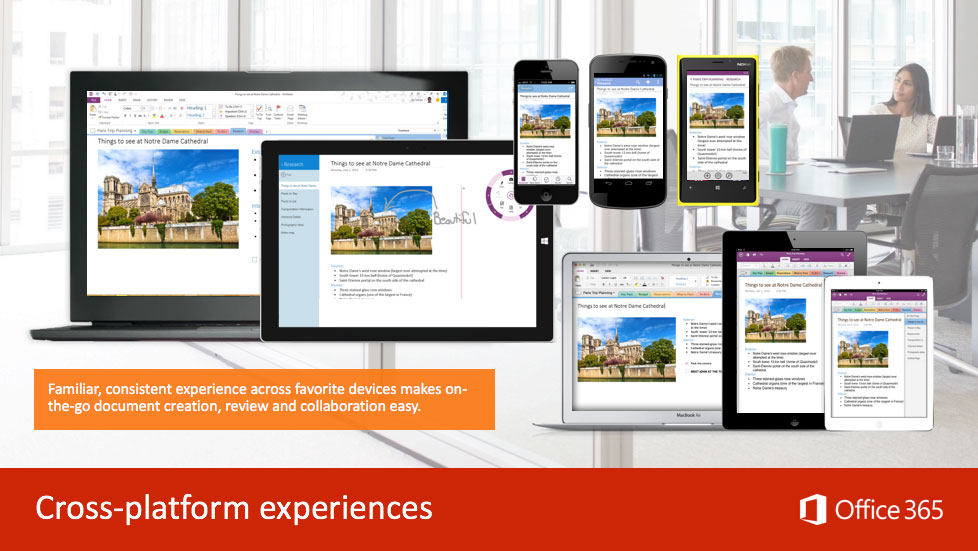 What can it offer your business?
With Office 365, you can select a plan for your business depending on your requirements. The plan for your business can include any of the following:
Microsoft Office applications for desktop

Word, Excel, PowerPoint, Outlook, Publisher and OneNote.

Microsoft Office on tablets and phones

So colleagues can access documents, files and data away from the desk.

Online versions of Microsoft Office

Including Word, Excel and PowerPoint, so you can work on your documents on any computer.

File storage and sharing

With 1 TB storage per user, so you don't run out of space.

Business class email, calendar, and contacts

So everything you need is synced, and works together

Unlimited online meetings

With instant messaging and HD video conferencing, and Skype for Business

Corporate social network

So that colleagues can collaborate regardless of their location
How can Transcendit help?
Transcendit is a Microsoft Gold Accredited Partner, meaning we have the necessary experience and expertise to make your move to Office 365 as beneficial and painless for you as possible. We can set up Office 365, migrate your current systems and maintain your plan for you.
Our IT support engineers have comprehensive knowledge of Office 365, and are happy to answer any questions you have on whether it is right for your business.